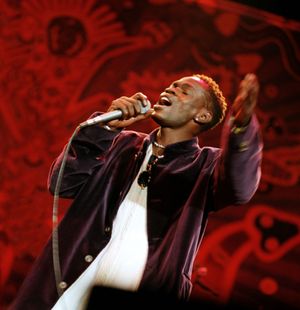 Founded in 2001 by Mark Gorney, Worldisc publicizes the sounds of the world.  
From Azerbaijan to Zambia (African, Latino, European, South Asian, Jewish, traditional, contemporary, fusion/hybrid), I cover the map. I spread the word about artists embracing and preserving local traditions, fashioning new amalgams, and telling their stories with music. "Local music from there," wherever there might be.
Regional and local campaigns utilize any and all means to disseminate information to the public about single and album releases and/or tour dates:
Previews, reviews and interview features (mainstream and specialty, music and lifestyle):
- Print: Dailies, weeklies, monthlies
- Web: News outlets, music sites, blogs  
- Radio: Local, regional, national and limited international, terrestrial and internet (spotlight, interviews), in-studio performances, ticket giveaways
- Playlists
- In-flight programming
 
About me:
I have been a fan of global sounds since the 1980s. I saw King Sunny Adé at the Greek Theater in 1982 and a year or two after bought a copy of Orchestre Rail-Band De Bamako's release on Barenreiter at Aquarius Records on Clement St. in San Francisco. I am a former Jamaican music journalist and was Publicity and Promotions director for the Sierra Nevada World Music Festival before becoming an A&R Associate at Putumayo World Music. I attend WOMEX regularly, read every issue of Songlines cover to cover, and have tragically run out of room for CDs.