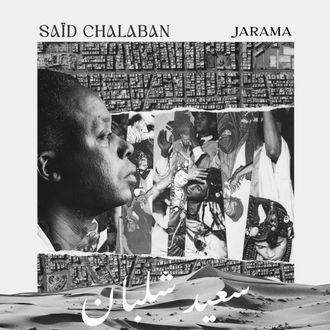 Saïd Chalaban
Jarama EP
The 2018 documentary film Échos du Sahara allowed Moroccan-Hungarian musician and Chalaban founder Saïd Tichiti the opportunity to return to Morocco, where he reconnected with friends and his Saharan musical roots.

It was a long adventure that started in Budapest and ended in Laayoun, Dakhla, and Saïd's birthplace Guelmim, often referred to as the "Gate of the Desert." It would also prove to be the source of inspiration for this EP, dedicated to the ancestral traditions of the Hassani and the Gnawa.

This part of Sahara between southern Morocco and Mauritania is dominated by the culture of the Hassani: Arab Bedouin tribes whose presence in the region dates back to the 11th century. The Gnawa are descendants of slaves brought to Morocco from sub-Saharan Africa around the same time. This EP is a reflection of the spirit of the Hassani and the crossroads where Moroccan culture meets its Sub-Saharan and African roots.

Hassani concerts are spaces where new poems and songs are born. Hassani songs are neither defined by one theme nor limited in length. They are open musical happenings where musicians set the tones and poets create rhyming lyrics on the spot.

In Saïd Chalaban's new project Jarama, ancient Gnawa, Shaabi (Egyptian working-class music) and Hassani songs meet Western styles such as dub, funk and psychedelic rock.

By evoking the aesthetics of these modern styles and leaving spaces for improvisation and experimentation, Saïd stretches ancient desert traditions to new horizons.

He is accompanied on this mission by the outstanding Hungarian members of Chalaban.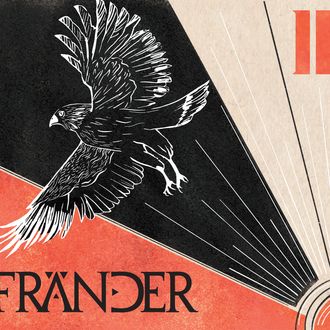 FRÄNDER
FRÄNDER II
Brothers Gabbi and Daniel Dluzewski and sister Natasja Dluzewska grew up in the village of Håga, one of Scandinavia's great Viking strongholds during the Bronze Age. The area, near the city of Uppsala, was once a rich archeological trove of gold artifacts from the 900 BC tomb of King Björn before looters robbed it of that distinction, but treasures of a different sort still remain: the enduring riches of Nordic oral and musical traditions. From those deep roots, from the musicians' various intensive musicological studies, and from their shared passion for popular music, the inspiration for a new modern acoustic music began to take shape, and in 2015 FRÄNDER was born.

The group's second album, FRÄNDER II, is like nothing else heard on the folk or world music scene, pushing stylistic boundaries and proving FRÄNDER to be among today's most trendsetting Scandinavian bands. They make a personal imprint on the nordic sound of folk music and their music is hauntingly evocative, with subtle echoes of Led Zeppelin, Jethro Tull and even the Beatles blending seamlessly with sounds from both Swedish and Estonian traditional music. While their compositions are original, their interpretation of traditional music in a rock idiom calls to mind the brilliant work of Fairport Convention vis a vis English folk music. Sometimes dubbed "heavy folk," despite the fact that they're playing acoustic instruments, FRÄNDER's music rocks!

FRÄNDER comment: "Listening to our debut album you can hear that everything's already there - our personal expression, the intricate arrangements and the beautiful melodies. With FRÄNDER II we took it further, not caring so much of labeling the music, but with the ambition to challenge what's considered folk music and placing us on the outskirts of the tradition. We're still playing acoustic instruments, but heavier, with a modern sound and influences far beyond the folk scene. This is how we heard it in our heads all along!"
The three siblings formed FRÄNDER together with Estonian Säde Tatar, later to become Gabbi's wife. They shared the idea of a musical haven where they could create music never heard before and develop both individually and as a group. One summer's evening when the thunder was rumbling and the storm was howling through the valley of Håga, Säde played and sang traditional spells of her Estonian homeland. Everybody around her got enchanted and felt like it was the ancestors and the rock 'n' roll gods making a common cause, showing FRÄNDER the way. And in that moment they knew they had to create a bridge between the sacred lands of Håga and Estonia.

With Gabbi on Swedish mandola, Daniel on double bass, Natasja on violin and lead vocals, Säde on flute, and Björn joining on drums and percussion, FRÄNDER's music is commanding and intensely spirited but at the same time nuanced and mystical, its melodies and rhythms strongly evoking the magical beauty of their northern woodlands and their deep cultural roots. And – it really rocks!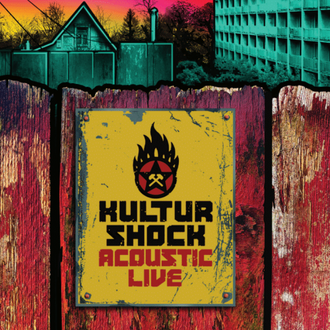 Kultur Shock
Acoustic Live
Seattle's musical powerhouse Kultur Shock, renowned for their intoxicating fusion of Balkan music and punk metal, is poised to captivate their audience once again.

Founded by vocalist Gino Yevdjevich alongside a fervent ensemble of immigrant Balkan musicians in 1996, the band has steadfastly forged a unique space within the global music scene.

After a triumphant return to the post-pandemic touring circuit with a whirlwind festival and club tour in Europe in 2022, Kultur Shock has teamed up with Seattle's emergent label, Old Age Recording Co, their collaboration bearing fruit in the form of Kultur Shock Acoustic Live (Oct. 2), recorded live at Seattle's storied Town Hall on Feb 2, 2023.

This unique performance was an integral part of Town Hall's Global Rhythms series, meticulously curated by Seattle area ethnomusicologist/producer Jon Kertzer, and digs deep into the Sevdah Blues sounds of their roots.

Adding to the excitement, Kultur Shock has announced live performances on October 6th and 7th at the Clockout Lounge in Seattle, ensuring fans get a live taste of their genre-blending sound, fresh from the new album.

Kultur Shock's influence spans a vast musical spectrum, merging experimental sounds with the fervor of punk rock. While their tunes carry echoes of renowned bands like Gogol Bordello, System of a Down, Dubioza Kolektiv, Goran Bregovic and Manu Chao, they retain a distinct and unmistakable signature sound, carving out their own niche in the music world.

Singer and trumpet player Gino Yevdjevich left war-ravaged Sarajevo and settled in Seattle in the mid-90s, bringing his vocal and songwriting talent and his relentless ambition to create. Little did he know that after starting Kultur Shock in 1996, he would wind up being the de-facto grandfather of a movement that people casually refer to today as "gypsy punk."