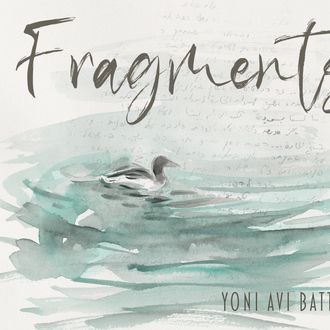 Yoni Avi Battat: Fragments
On September 2nd, 2022, multi-instrumentalist, singer and composer Yoni Avi Battat releases his debut album Fragments, a collection of original and traditional music surrounding his Iraqi-Jewish identity. With lyrics in Arabic, Hebrew, English, and Yiddish, the music utilizes Arabic modes and rhythms with an ensemble of traditional Arabic instruments to make sense of the artist's fragmented identity.
Battat continues a long legacy of Iraqi-Jewish musicians. Until 1950, almost all professional instrumentalists in Baghdad were Jewish—just one small part of the 2000-year history of Jews in Iraq. But despite this heritage, Yoni has struggled to claim his own place in the lineage of Iraqi musicians.
"Growing up in an American Jewish community dominated by European culture, I had very little access to the music, language, and traditions of my Iraqi-Jewish ancestors. As an adult, I've had to make a concerted effort to learn Arabic music and language in order to represent my Arab-Jewish ancestry as a musician. Studying these musical traditions has connected me deeply with my roots, but there are still so many parts of my family's experience about which I will never know. I can no longer ask my grandparents about their life in Baghdad or their departure from Iraq. I can't visit the land where my ancestors lived for thousands of years."
Yoni's debut album offers visibility and recognition for the many unseen Middle Eastern Jews in America, while making room for listeners of all backgrounds to take something from his message. Through this release, Yoni expands the possibilities of modern Jewish expression to be more inclusive, rich, and diverse.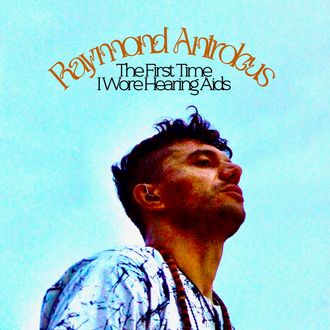 Raymond Antrobus: The First Time I Wore Hearing Aids
The Ted Hughes Award winning deaf poet Raymond Antrobus will release his debut album of spoken word this fall.
In his poetry, Antrobus often tackles the struggles faced as a deaf individual and the racism encountered as the son of a Jamaican immigrant father, such as in the poem "The N-word in the classroom."
The album is produced by Grammy-winner, Ian Brennan (Tinariwen, Zomba Prison Project, Ustad Saami, Witch Camp [Ghana]).  The accompaniment is constructed to emulate the way sound can appear to those who are hearing-impaired or deaf. It features samples recorded underwater and parts played on "broken" musical instruments.
Additionally, Antrobus and Brennan are working on developing a multi-sensory edition of the album utilizing tactile and olfactory elements in order to make the album more accessible— a Braille for the deaf, in essence.
The challenges faced by the deaf have historically remained invisible to the general population. This lack of inclusion and consideration is evidenced by British Sign Language (BSL) not being recognized as an official language until 2022. More gravely, deaf individuals face disproportionate violence at the hand of law enforcement due to officers often misinterpreting deaf individuals not responding to verbal commands as defiance rather than recognizing that the individuals have not heard or have misinterpreted what was said. In fact, four of the sixteen tracks on The First Time I Wore Hearing Aids are memorials to diverse people killed— by police and otherwise— throughout the community globally.
Only 35-years-old, Antrobus has been elected a Fellow in the Royal Society of Literature (RSL) and holds a Masters Degree in Spoken Word from the University of London. In 2021, Antrobus was awarded an MBE title, Most Excellent Order of the British Empire by the Queen for his service to literature.
Antrobus has read and performed at major festivals around the world, including South Africa, Kenya, the USA, Sweden, Switzerland, Germany, Ireland, and Italy. He is also the author of the illustrated children's book, Can Bears Ski? which details his experience as a deaf child. His book The Perseverance was chosen as the Poetry Book of the Year (2019) by two of largest English-speaking newspapers in the world— The Guardian and The Sunday Times.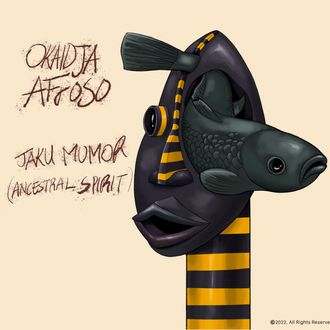 Okaidja Afroso: Jaku Mumor
A prelude to a collection of African Gãdangmé Music inspired by ancient African wisdom. Jàkú Mũmɔ - (pronounced Jaku Mumor) means Ancestral Spirit in the Gãdangmé language of South-eastern Ghana.
Ghanaian multi-instrumentalist, singer-songwriter and arranger Okaidja Afroso ushers in a fresh breeze of musical flavors from the shores of Ghana's Atlantic Gulf of Guinea, drawing from the ecological knowledge of the indigenous Gãdangmé Fishermen, the power of the nature-based rituals, and the connections that his ancestors had to the element, particularly the ocean.
In Jaku Mumor, Okaidja's distinctive musical style extends ancestral traditions and creates a contemporary African oral tradition, combining percussion, guitar, dance, and native language vocals. His artistry is grounded in traditional dance & rhythm with modern harmonies & updated lyrics. Jaku Mumor dives deeper into Okaidja's cultural roots by collaborating directly with the Fishermen to share the full artistry of their acapella singing and chants that awaken the spirit of the human soul.
On this album Okaidja collaborates with some of the best young talents Ghana has to offer, such as bassist Affreh Jr., Palm Wine guitarist George Spratz, master percussionist Israel Annoh, vocalist/dancer Jenny Flow, and trombonist Elikplim Amewode Kofi. They drew inspiration from Afro-Jazz, Afro-classical, Palm Wine, and ambient music - to produce a stunning record. This judicious  fusion of Ghanaian music with diverse cross-cultural influences features Okaidja's hypnotic arrangements, all sung in his native Gadangme language.